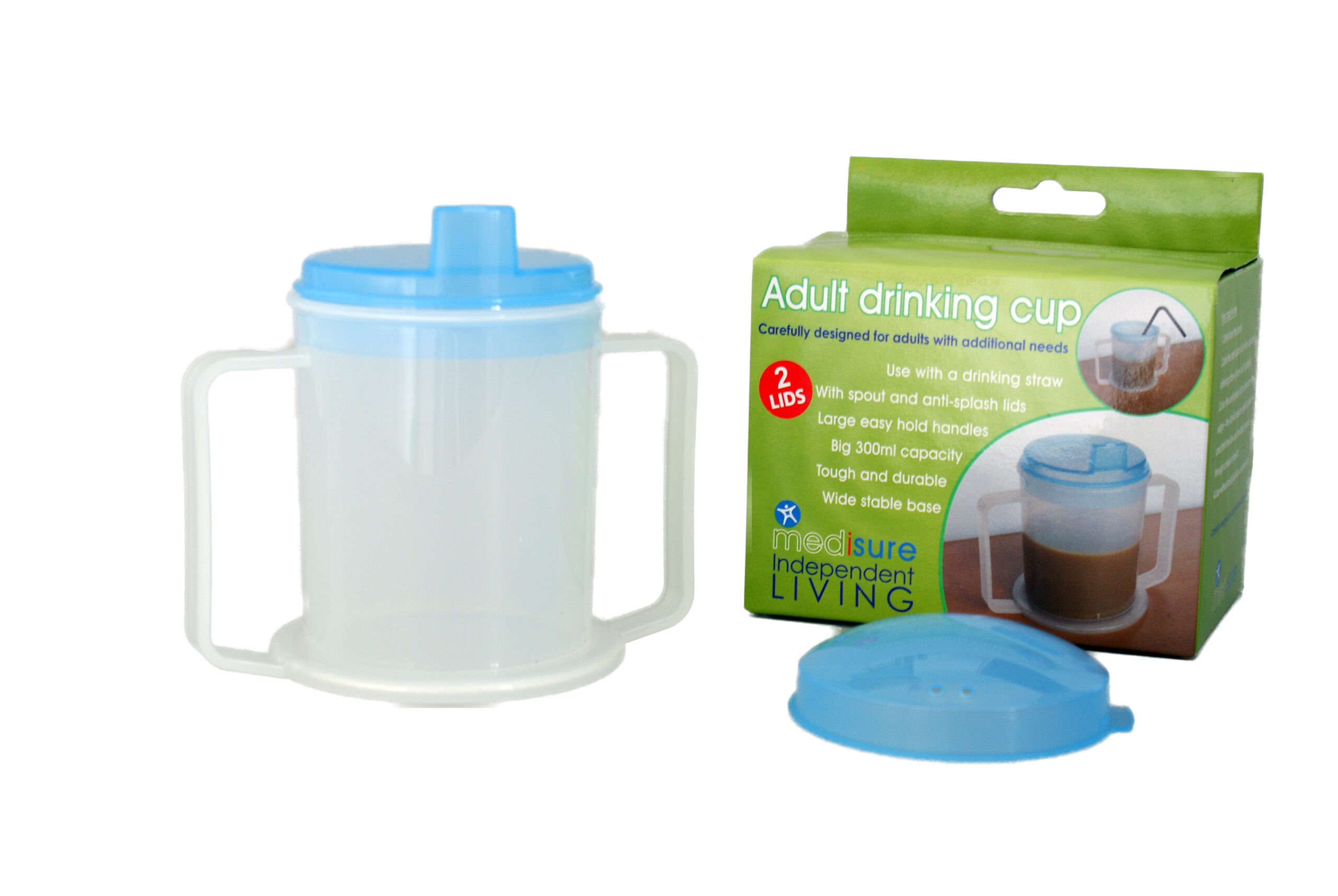 Adult drinking cup:
The Medisure Adult Drinking Cup is carefully designed to support the independent living of those with additional needs or reduced capabilities. Whether using the cup for warm or cool drinks, the included spout and anti-splash lids will help to reduce spills for the preferred method of drinking. In addition to the spout drinking lid, the anti-splash lid allows sipping from the edge of the cup or the use of a drinking straw.
The cup is made from tough and durable polypropylene material and features a wide stable base, two large easy hold handles and a generous capacity of 300ml. Suitable for dishwasher, microwave and steam steriliser.
With spout and ant-splash lids included.
Splash lid can be used with a drinking straw.
Large easy to hold handles.
Big 300ml capacity.
Wide stable base.
Tough and durable polypropylene material.
Great for hot or cold drinks.
Dishwasher and microwave safe.
BPA, PVC and latex free.
MINIMUM ORDER: 3
CASE: 48
EAN: 5055172209060
ITF: 05055172209077