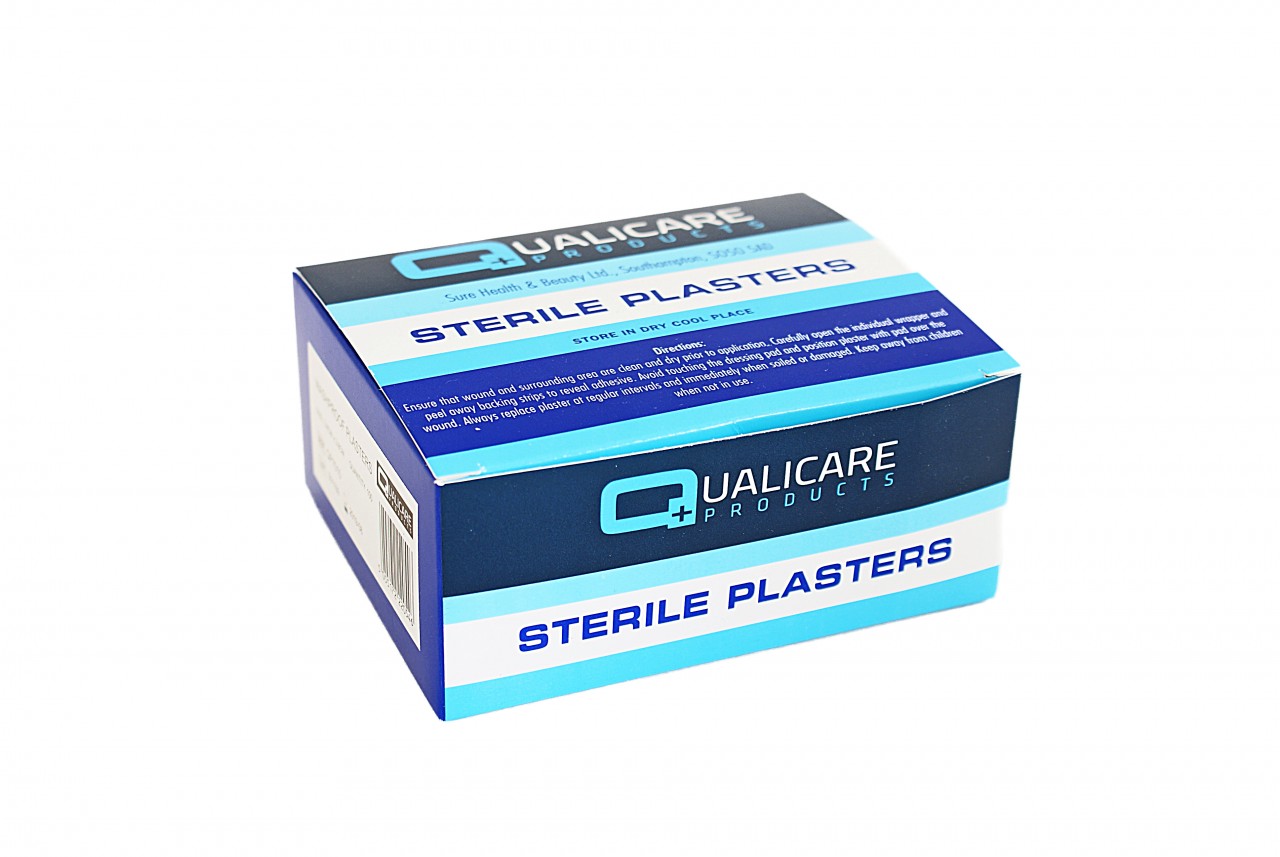 FABRIC PLASTERS ASSORTED (10)
Fabric plasters:
QUALICARE PLASTERS
Latex free
Low allergy
Strong adhesive
The Qualicare professional sterile first aid plasters range covers the most commonly used shapes across fabric, waterproof and detectable formats. All our plasters are latex free and feature a durable low allergy adhesive making them ideal for workplace, occupational or domestic use.
Qualicare fabric plasters are carefully made in a strong and flexible polyester/spandex yarn for a secure and comfortable fit. The breathable stretchy material adjusts to the contours of the application area helping promote faster healing.
QP7058 – Assorted – Pouch of 10
MINIMUM ORDER: 1
CASE: 300
EAN: 5055172220614
ITF: 0