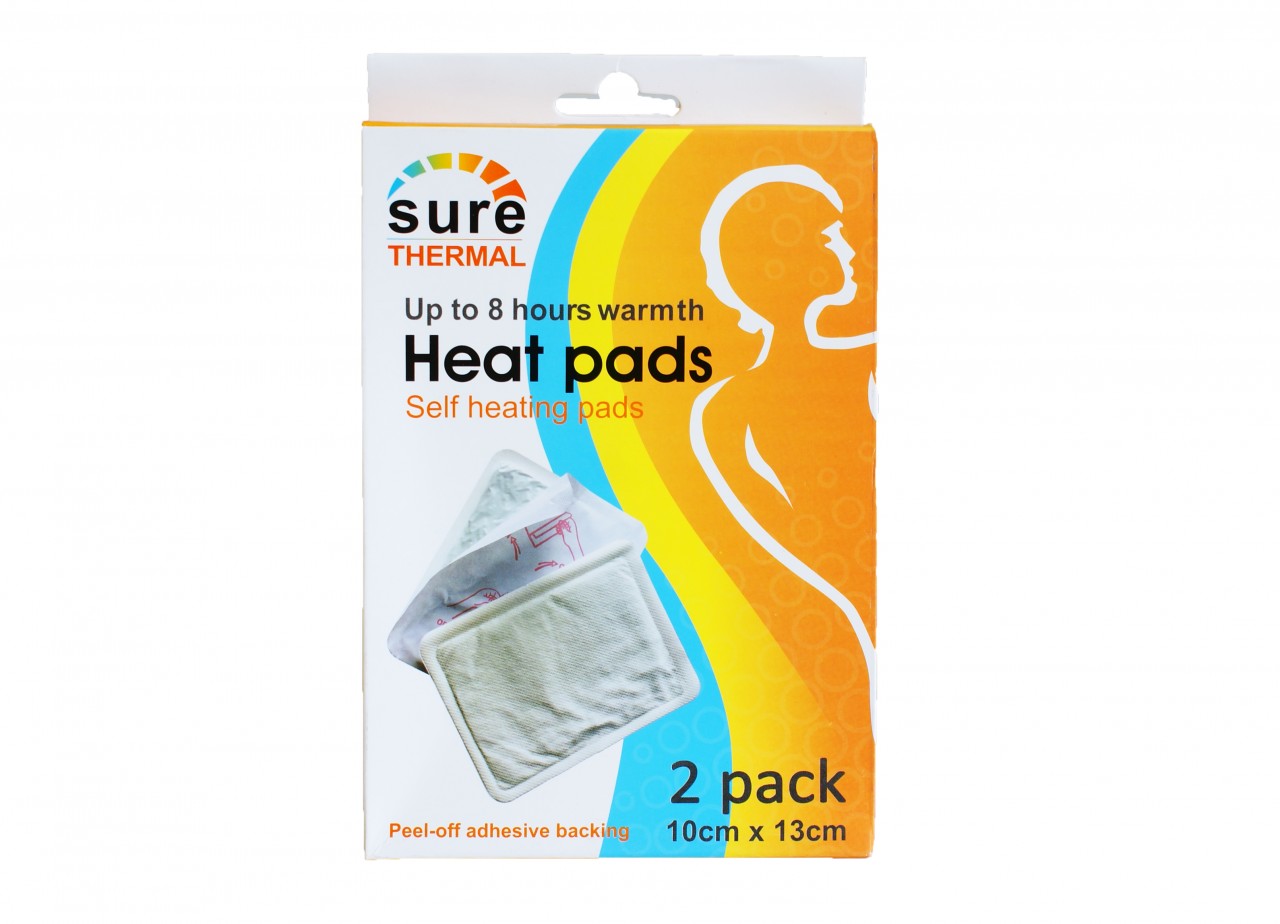 Heat relief pads (2):
Up to 8 hours warmth
Self heating
Sure Thermal Heat pads can provide up to 8 hours of gentle warmth. Once opened the single use disposable pad will gradually heat up. The peel off adhesive backing means the pad can be applied to clothing where the heat can then radiate through to the skin.
2 heat pads 10cm x 13cm
Pack size 6
Carton size 48
MINIMUM ORDER: 6
CASE: 48
EAN: 5055172218277
ITF: 05055172218284