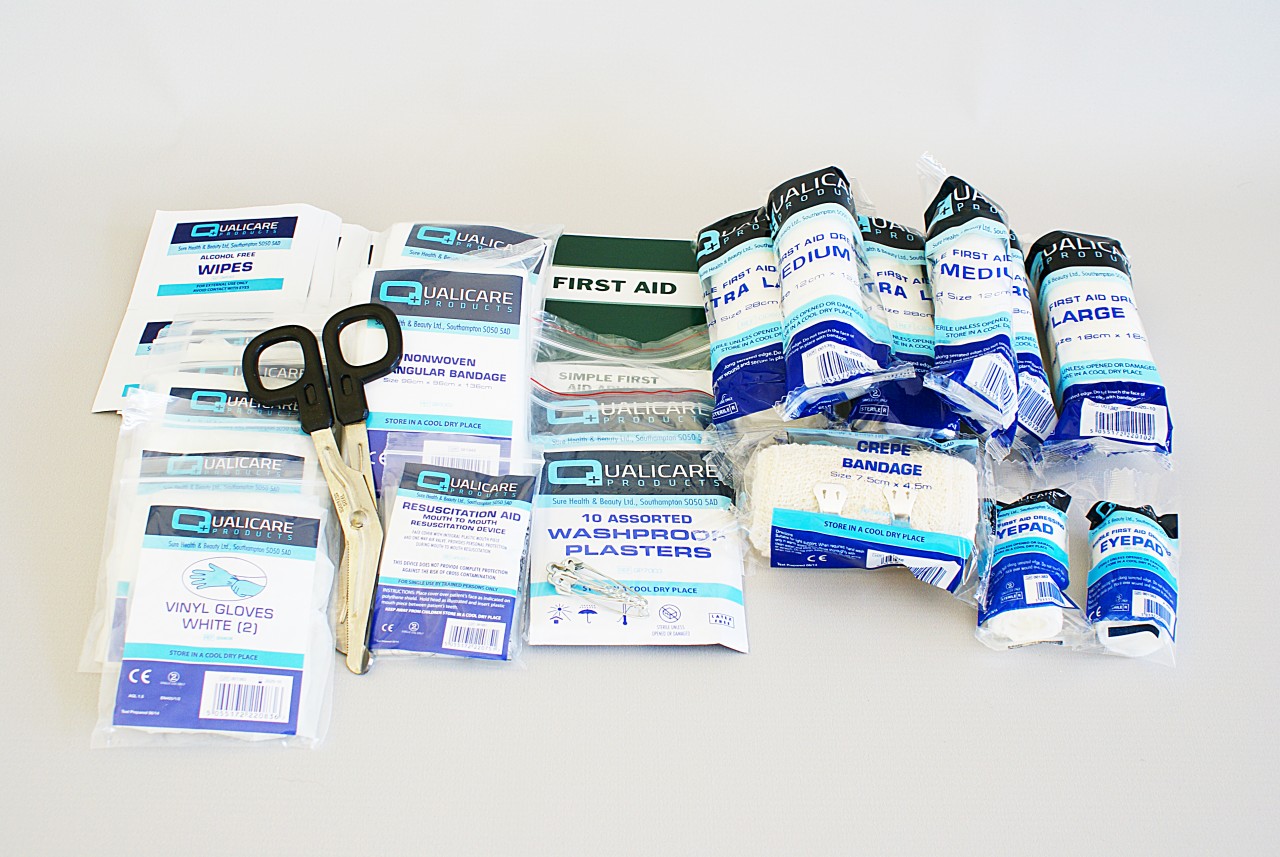 HSA 1-10 FIRST AID KIT REFILL
HSA 1-10 kit – refill:
Fully compliant to HSA regulations. Suitable for work areas with up to 10 employees.
Refill kit.
HSA guidelines recommend that occupational first aid kits include sterile saline eyewash pods and water based gel burn dressings where mains tap water is not readily available.
Contents
Cleansing wipes – 10
Crepe bandage – 1
Gloves vinyl (pair) – 5
Guidance notes – 1
HSE eye pad dressing – 2
HSE medium dressing – 2
HSE large dressing – 2
HSE extra large dressing – 2
Plasters assorted – 20
Resuscitation aid – 1
Safety pins – 6
Scissors tuffcut – 1
Triangular bandage – 2
Trauma dressing 10×18 – 2
Trauma dressing 15×18 – 1
MINIMUM ORDER: 1
CASE: 20
EAN: 5055172212282
ITF: 0