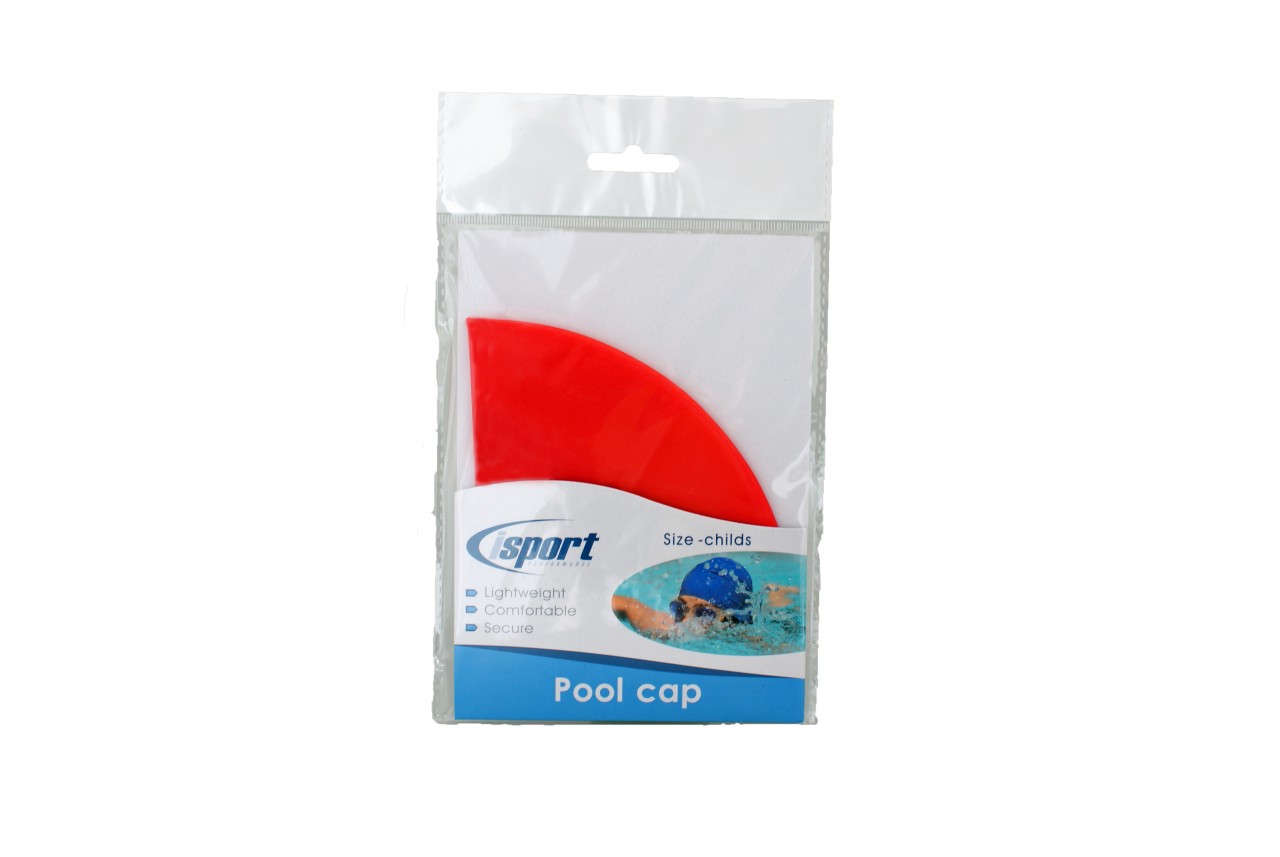 Pool cap childs:
Lightweight, comfortable, secure
iSport Pool Caps are ideal for protecting the head and hair whilst swimming in pool, sea or fresh water. They are carefully shaped for a comfortable fit and to help the cap to remain securely in place whilst swimming.Developed specifically to meet modern sporting demands, iSport caps are lightweight yet very strong and soft to the touch.
Made from soft, comfortable and durable natural latex.
Pack size 6, 2 x blue, 2 x black, 2 x red
Carton size 288
MINIMUM ORDER: 6
CASE: 288
EAN: 5055172214101
ITF: 05055172214125