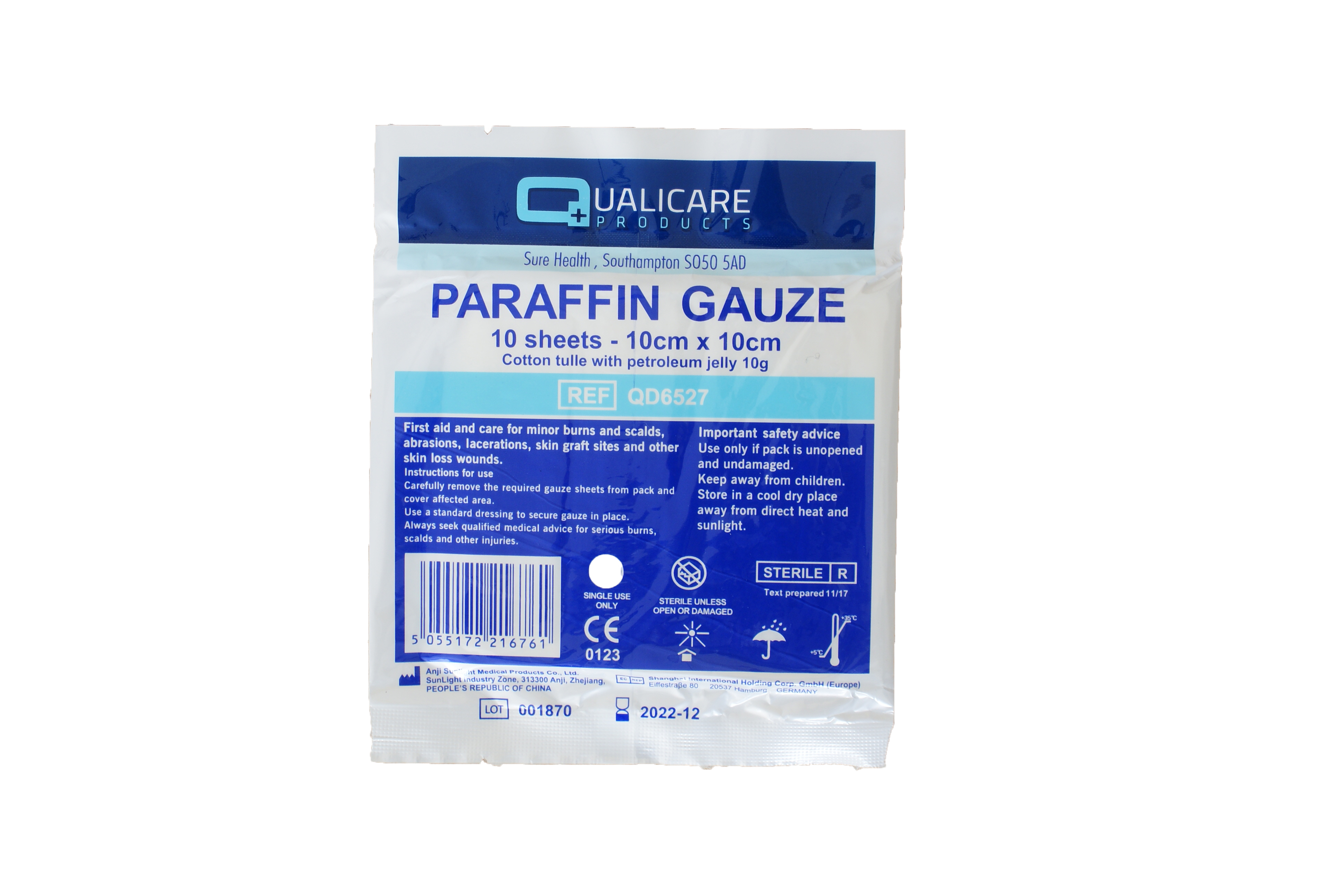 PARAFFIN DRESSING 10CM x 10CM (10 PK)
This non-adherent sterile dressing is ideal for the first aid and aftercare of minor burns and scalds, abrasions, lacerations, skin graft sites and other skin loss wounds.
The soft cotton gauze sheets are soaked with petroleum jelly to soothe the area and encourage the healing process. Each sterile pack contains 10 sheets.
25 packs of 10 in a bag
250 packs of 10 in a carton
MINIMUM ORDER: 25
CASE: 250
EAN: 5055172216761
ITF: 0