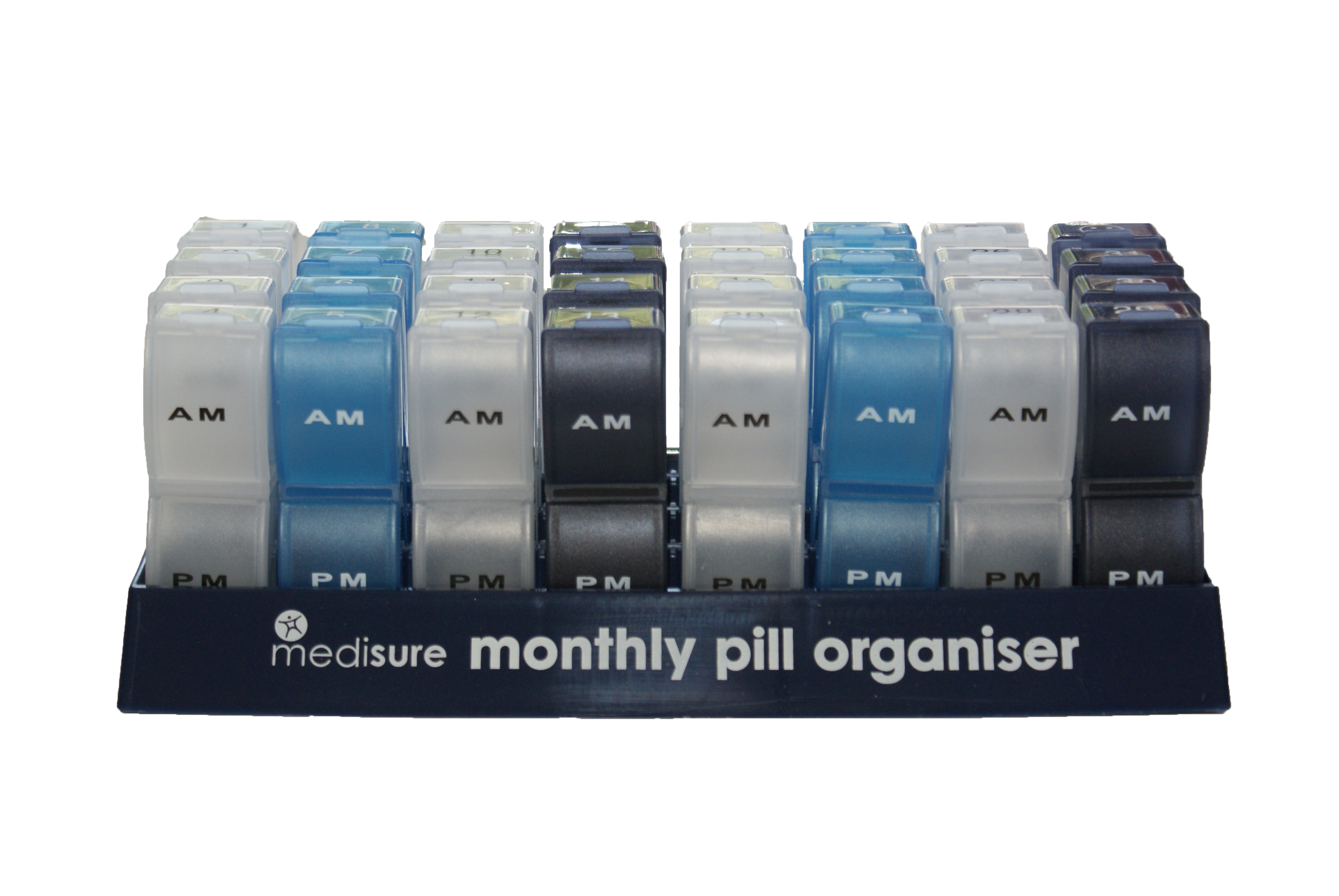 PILL ORGANISER MONTHLY REMOVABLE
The Medisure blue monthly AM/PM pill organiser contains 32 removable compartments.
Tablets can be set up for the month then taken out for the day as required
Each compartment is labelled with a day number and has a separate flip up lid for AM and PM.
The sections clip into the base neatly for storage.
MINIMUM ORDER: 3
CASE: 48
EAN: 5055172222403
ITF: 05055172222410