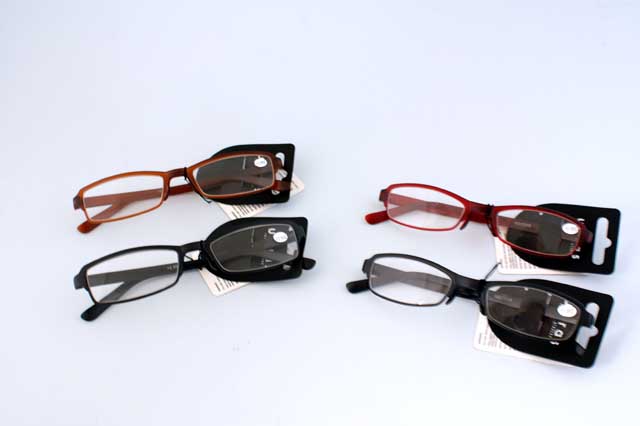 PLASTIC FLEXI READING GLASS 2.5
Flexi Reading glass strength 2.5:
Pack size 4
Carton size 180
Our Ultra Lites reading glasses feature lightweight flexible frames for outstanding comfort and durability.
Each pair has a cardboard swing tag with instructions and a plastic tag with a hanging slot, so that they can be hung up for display if preferred.
Each pack of 4 contains 2 pieces of each of the 2 sizes, in the same strength and in assorted colours.
Large size: 1 x black, 1 x dark brown
Small size: 1 x black, 1 x red
MINIMUM ORDER: 4
CASE: 180
EAN: 5055172217263
ITF: 05055172217270