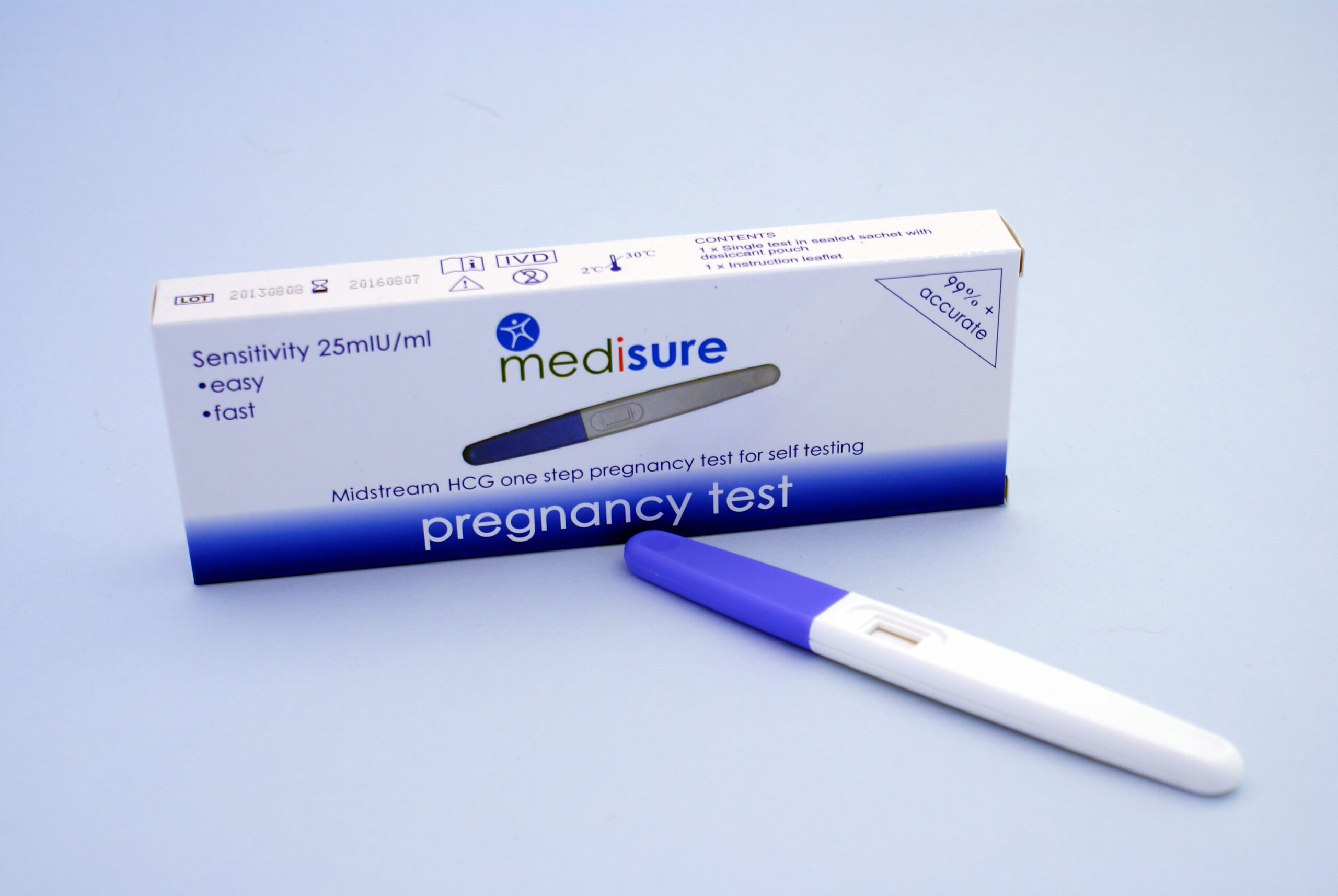 PREGNANCY TEST MID STREAM
Medisure pregnancy test midstream:
One step HCG Urine Pregnancy Test measures the presence of the hormone Human Chorionic Gonadotrophin (HCG) in human urine for the early detection of pregnancy. Test can be carried out from the first day after a missed period and onwards.
Over 99% accurate.
MINIMUM ORDER: 12
CASE: 288
EAN: 5055172217669
ITF: 05055172217676